Welcome to Chef Frank's recipes.Quick and easy recipes for Holidays or everyday meals. Appetizers, Mexican, Deserts, Side Dishes and Entrees mostly from scratch, yet surprisingly easy to prepare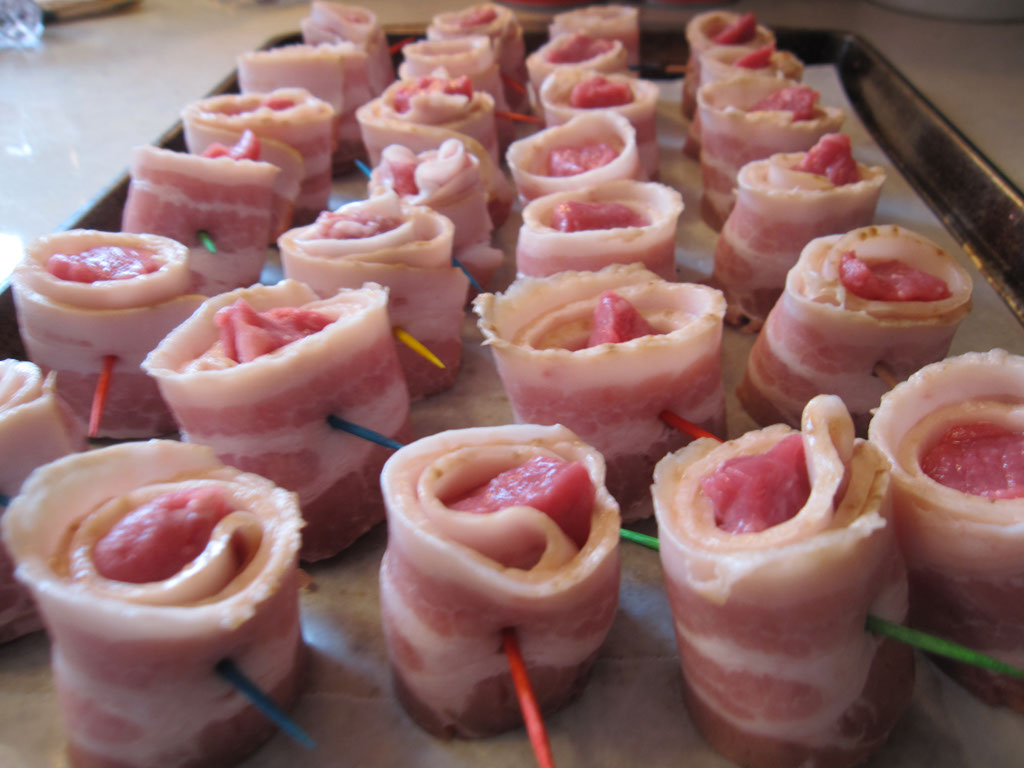 .

Enjoy the Holidays with traditional Thanksgiving and Christmas recipes with all the side dishes, appetizers, and deserts too.
Roast Turkey is a Quick and Easy Recipe to Prepare for all Your Holiday Meals and Celebrations. This Quick and Easy Roast Turkey Recipe has a 5-8 Minute prep time, then in the oven it goes. Prrepare all your Holiday sides when the Turkey is in the Oven. Did someone turn on the football game yet?

Roast Turkey

20-25 lb turkey (Thawed if frozen 2-3 days in fridge) rinse under cold water before cooking.

3 tbs rubbed sage

3 tsp Chef Frank's Seasoning

3 tbsp melted butter

2 c water

In large roasting pan place turkey, breast side up. Brush with melted butter, then rub with sage. Sprinkle seasoning salt over turkey. Pour water in pan, but not over turkey (you don't want to rinse all the flavor off). Cover roasting pan with water, put on the lid, and place in preheated oven at 325* roast for about 7-8 hours. Allow more time if needed, check with food thermometer to 165* internal temperature.

Note: if you are

stuffing

the turkey, allow more time for the turkey to cook, about an hour or so. Please remember to test with thermometer.

Apple Sage and Walnut Stuffing Recipe Made with Michigan Apples is a Quick and Easy Recipe to Prepare. Apple Sage Walnut Stuffing for your Thanksgiving Meal Will ad a Warm Charm to your Holiday Feast.

Apple Sage Walnut Stuffing
6 c water
2tsp chicken base
1/2 lg. onion diced
2 rib celery diced
2 tbsp sage rubbed
1 tsp. Chef Frank's Seasoning
1 Michigan tart apple peeled, diced
1 c chopped walnuts
1/2 stick butter
1/8 tsp white pepper
dash garlic, granulated

Place all ingredients above in medium sauce pan. Slow boil for 1/2 hour or until celery is tender. Then add:

4-6 cups dried, cubed bread
Add bread cubes slowly as not to get dressing too thick and pasty. Mix together and place in 350* oven for about 30 minutes.

Note: This recipe can be used for Stuffed Pork Chops, stuffing a Holiday Turkey or using with an Everyday Hot Turkey Sandwich.


Vegetarians will be Excited with this Pita Facaccia Pizza. Fresh Mozzarella, Basil, Vegetables, and Homemade Pesto is a Quick Easy Lunch or Dinner. Top off with any salad or fruit.

Focaccia Pizza on Pita with Fresh Mozzarella and Pesto one pita per serving


pita bread

sliced 1/2" fresh mozzarella

3 roasted garlic cloves

2 oz. fresh basil

1/2 c olive oil

4 oz. tomato sauce

thin sliced fresh tomatoes

thin sliced green or colored peppers

thin sliced sweet onion

To make pesto:

Combine olive oil, garlic and basil in food prossesor and chop until incorporated together.

Place pita bread on lightly greased baking sheet. Brush very lightly with tomato sauce. Place 3 slices tomato, then peppers, then onion on top of pita. Then place three slices fresh mozzarella cheese on top. Drizzle pesto on top, then bake at 375 for 8-10 minutes. Serve with any

salad

or

side dish


Quick Easy Orange Gelatin Salad is a special Holiday Treat at the end of a great meal. Orange Gelatin Salad has pineapple, manderin oranges and whipped cream. A wonderful dessert.

Holiday Orange Gelatin
1 small pkg orange gelatin
1 c orange pop
1 c hot water 120*(to dissolve geletin)
1 pkg dry whip cream mix
1 can drained pineapple
1 can drained manderine oranges

Mix gelatin and hot water, then add pop. Let set in fridge to slightly firm up. Prepare whipped cream according to directions on pkg. Once gelatin is 1/2 firmed up, add rest of ingredients and let stand in refrigerator until firm. Serve as salad or a dessert. This salad can also be put into a gelatin mold.

Quick and easy recipes for everyday family meals or large groups from 2 to 200.

Thank you for Visiting Quick-e-Recipes, the site that offers support and help in preparing Quick Scratch Recipes to Make Holiday Entree Preperations Easy and Fun. Quick Easy Recipe Links for Easy Meal Planning. Easy Entree Recipes for Chicken, Beef, Pork, and Seafoods. So when Planning your next Holiday or Event Entrees, Refer to our Site for all your Needs.