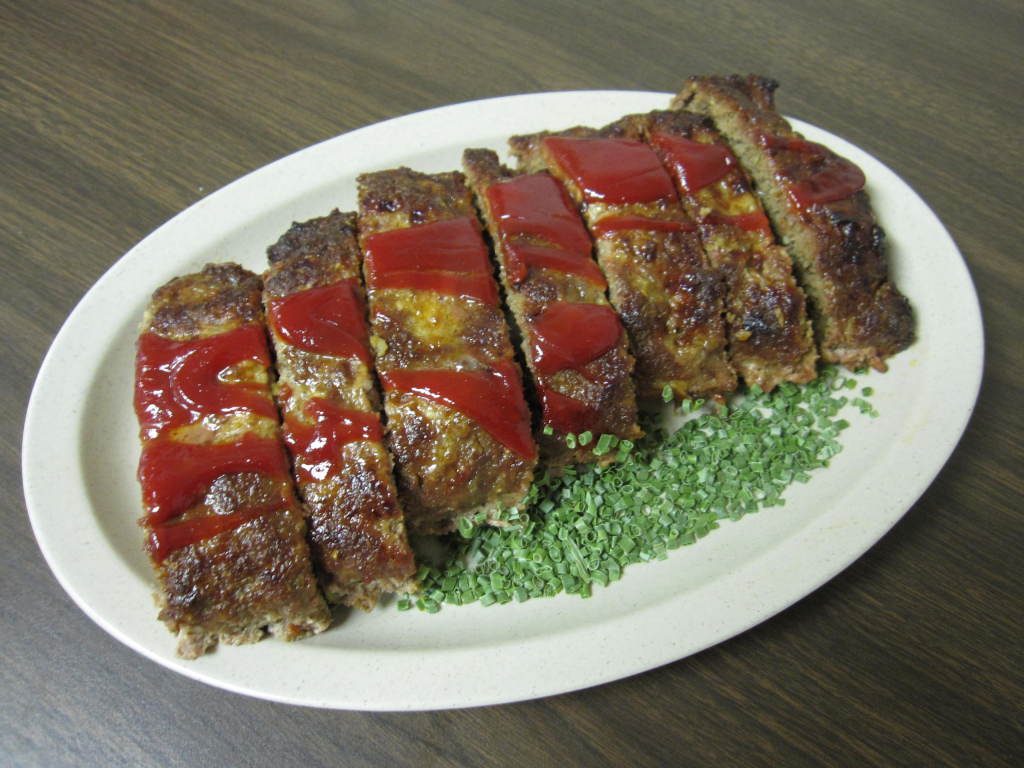 Quick Easy Meatloaf Recipe from Mom's Cupboard is made from Fresh Ground Beef, Onions, Celery, Eggs, Bread, and Spices. Meatloaf also makes Good Leftovers for Sandwiches or just re-heat and eat.
Meatloaf serves4-6
2 lb. ground beef
3 eggs
1/2 onion diced
1 rib celery cut into small pieces.
1 c ketchup
1/2 tsp garlic, (chopped or granulated)
1 1/2 cups bread crumbs
2 tsp worcestershire sauce
pepper to taste
season salt to taste, or1/2 tsp
1/2 c water

In a large mixing bowl, soak the bread in the water, then add everything but the ground beef and mix well. Then add the ground beef and mix well. In a baking dish place meatloaf mixture and press firmly getting most of the air out, form a loaf or, lay flat in pan then using film wrap press a valley down the middle of the loaf. You can put more ketchup on the top too if you wish. Bake at 350* for 1 hour.