Quick Easy Green Bean Casserole is a standard Recipe used for Holidays and everyday meals. Green Bean Casserole topped with Fried Onions and Cheese will Shake Up your Meals!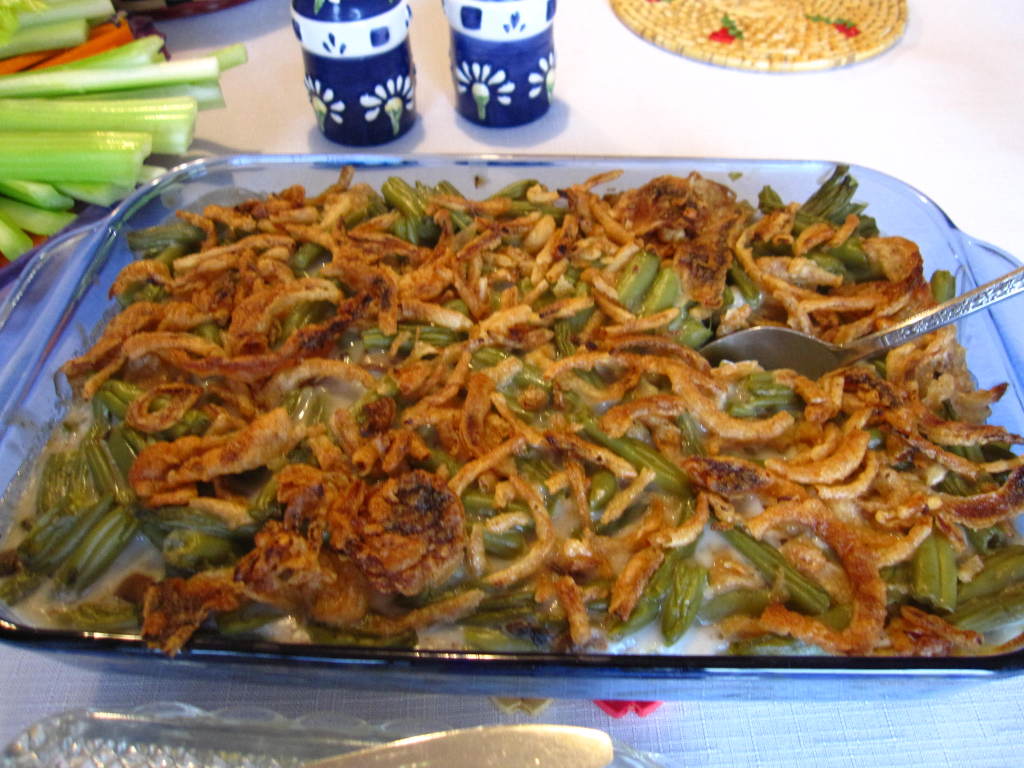 Green Bean Casserole serves 8 -10
2 cans green beans, drained
1 can cream of mushroom soup
1/2 c shredded or diced cheddar cheese (optional)
2 tbsp melted butter
French fried onions

Mix green beans with undiluted mushroom soup and melted butter. Place fried onions on top, bake at 350* for one hour

Variations: you can alter this recipe by adding some of your own items like cheddar cheese, bacon, yellow beans etc.