Scratch Peanut Butter Cookies take only ten minutes to prepare and ten minutes to cook. The hardest part is waiting for them to cool. Make these for Christmas or any Holiday and place chocolate stars on top of the cookies as soon as they come out of the oven.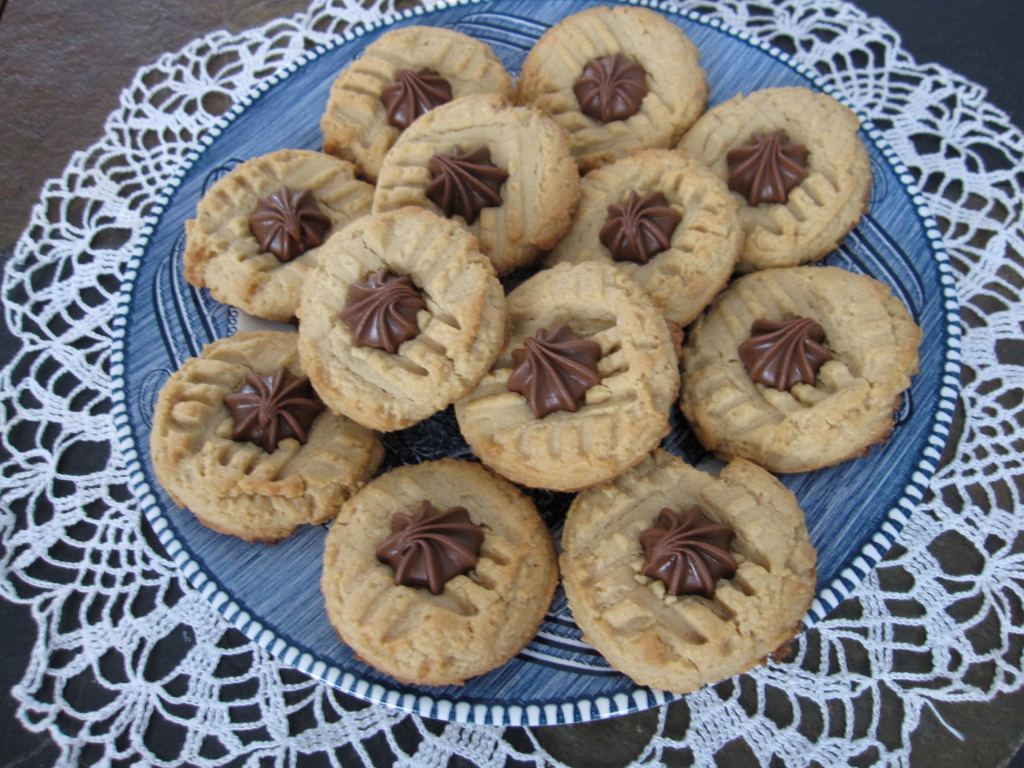 Peanut Butter Cookies (about 48 cookies)
2 1/2 - 3 c flour
2 sticks butter, softened
2 eggs
1 28oz. jar peanut butter
3/4 c brown sugar
3/4 c sugar
1 tsp vanilla
1/2 tsp baking soda
1/2 tsp baking powder
1 bag milk chocolate stars (optional for using on top of cookies after they come out of the oven, great for the Holidays.

Cream together butter and sugar, then add vanilla, eggs and peanut butter, mix well until creamy. Mix dry ingredients and add to mixture. Mix well. Place desired amount
(about 1 tbsp) on cookie sheet pan (about 12 cookies per sheet and makes 4 sheets). Bake in pre-heated oven 375* for about 8-10 minutes. Cool on opened grocery bag.