Scratch Oatmeal Cookies with raisins or dried fruit or nuts is a real treat, and only Takes 5-7 Minutes to Prepare. Oatmeal Cookies are a Great After School Snack.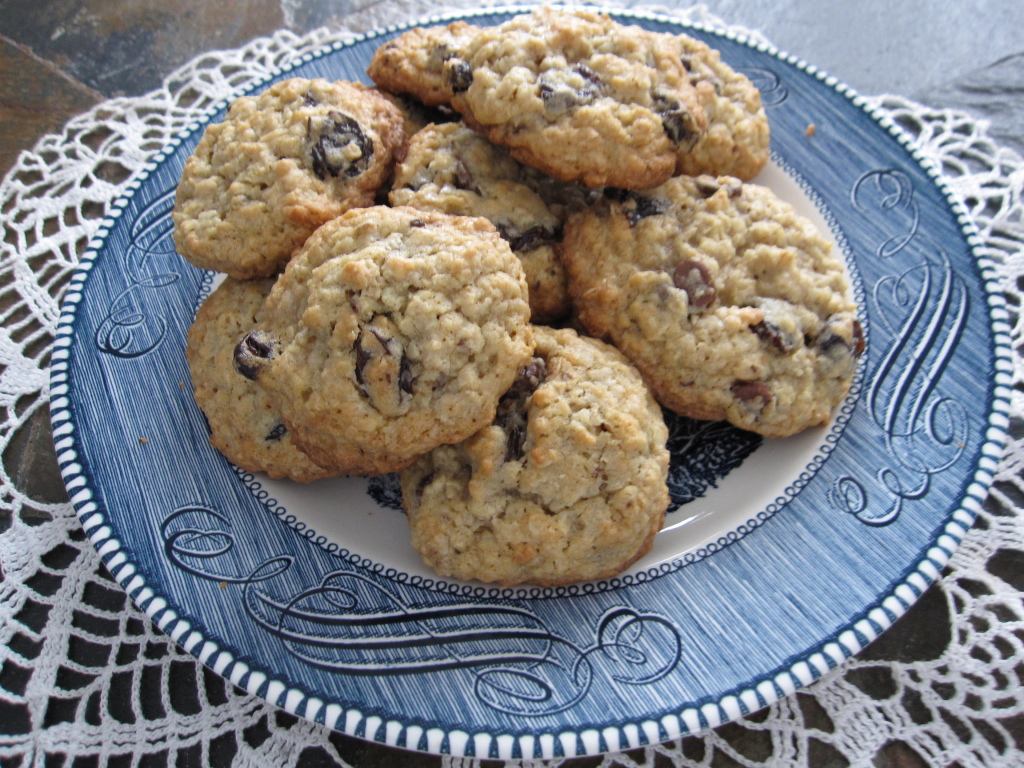 Oatmeal Cookies
2 sticks butter, softened
3/4 c brown sugar
3/4 c sugar
1 1/2 c flour
3 c quick oats
1/2 tsp baking soda
1/2 tsp baking powder
1 tsp vanilla ext.
pinch salt
2 eggs
2 c dried cherries or raisins
1 c chopped nuts (optional)

Cream sugar and butter together. Add eggs,vanilla, and salt, mix well. Mix together flour,
baking soda, baking powder, and oats. Add to wet mixture and mix well. Add dried fruit, nuts, mix well. Place desired amount of dough (about one tbsp) on cookie sheet (about 12 per sheet, and makes four sheets). Bake at 375* for 8-10 minutes. Cool on opened grocery bag. Serve with tall glass of milk.