Sugar Cookies are Quick and Easy with this Versatile Recipe. Make Thumbprints with the Same Sugar Cookie Recipe using Strawberry Preserves or any Fruit Jam.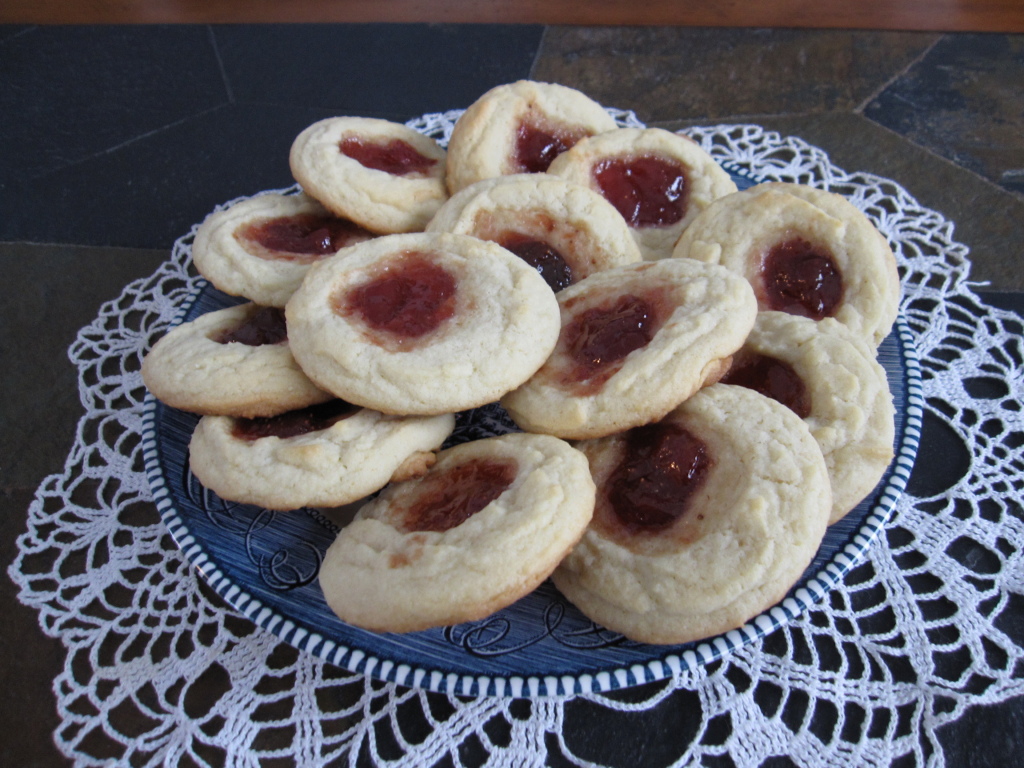 Use this recipe and strawberry preserves to make thumbprint cookies, just place a ball of cookie dough on the pan and press a dimple in with your thumb and fill with preserves. Same bake time as sugar cookies.
Sugar Cookies

3 c flour
1/2 tsp baking powder
1/2 tsp baking soda
1 1/2 c sugar
2 sticks butter, soft
2 eggs
1 tsp vanilla
1 tbsp lemon juice
1/2 tsp salt

Combine flour, baking soda, baking powder together and set aside.
Combine soft butter and sugar in mixer bowl. Mix on medium for three minutes. Add eggs vanilla and lemon. Mix for two minutes. Pour flour mixture into wet ingredients. By hand, mix flour well into dough. using a tablespoon, scoop 1/2 golfball size onto cookie sheets, about 12 per sheet if placed 3 across and 4 down. Bake in middle of pre-heated 375* oven for 8-10 minutes. Cook one sheet per time to asure eveness of cooking. (If using a convection oven go 25* cooler on temp). When cookies are done, let set in pan for 3 minutes then transfer to opened paper grocery bag to cool.