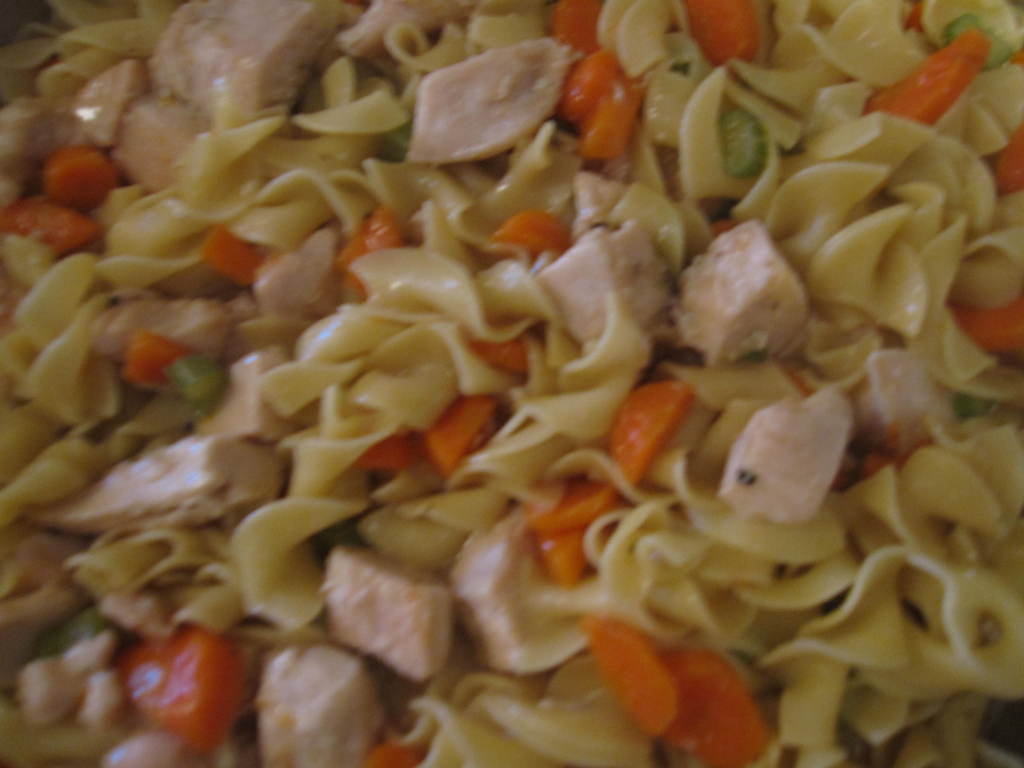 Chicken Noodle Casserole serves 8
1 lb cooked chicken meat cut up1/4 diced onion
1 rib celery cut (small horseshoe shapes)
1 tsp Chef Frank's Seasoning
1 tbsp celery flakes
1 lb. egg noodles (boil in 4 cups water.)
1 c bread crumbs or cracker crumbs
2 c milk
roux
Boil noodles, along with onion and celery in medium, large sauce pan. Cook for about 10 minutes, drain. In smaller sauce pan, heat milk slowly, stirring often. Before milk boils, add small amounts of roux and whisk until desired thickness is acheived.
note: Do the noodles and the white sauce seperately at the same time.
Combine white sauce with noodles vegetables, chicken and seasonings. Mix, then place bread crumbs on top of casserole. Place in pre-heated oven at 350* for 45 min. to 1 hour. Serve with salads, fruit , and or Hot rolls and butter.