Quick Easy Cinnamon Crunchies are an Easy Recipe for after school snacks or a kids party. Easy Cinnamon Crunchies from pie crust, butter, cinnamon, and sugar. Eat them warm.
Skippy loves kids and wants you to learn to cook these great foods! There's more recipes to come!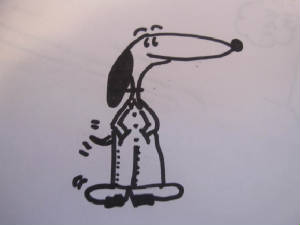 Cinnamon Crunchies

1 pkg pie crust
1/4 c butter, melted
1 tbsp cinnamon
1/2 c sugar

Open pie crust and lay out on cookie sheet. Cut crust in strips and space. Brush crusts lightly with butter. Mix sugar and cinnamon together and sprinkle over crusts. Bake 400* for 5-8 minutes or until golden brown. Remove from tray to plate and watch them disappear.